By Joshua Finn
With the raging COVID-19 pandemic leading to the closure of the Canada-U.S. border, Ottawa-born Davina Finn and David Hecht, of Maryland, knew they would have to change their wedding plans. The couple, who live in New York City and met at a Shabbat dinner at the Manhattan JCC, originally scheduled their Labour Day wedding to be held at Ottawa's National Arts Centre.
To allow both the bride and groom's immediate family to attend, the couple instead had their wedding ceremony on September 6 outside the Haskell Free Library and Opera House. This unique building straddles the Canada-U.S. border at Stanstead, QC and Derby Line, VT, about 350 kilometres from Ottawa. The border line is demarcated by a row of flower pots and rocks under the watch of Canadian and U.S. border authorities.
"Well, I didn't get to help Davina get dressed for her big day, Paul [Davina's father] and I didn't get to walk her down the aisle, and we can't celebrate with our friends and family, but I wouldn't have it any other way," said Sharon Finn, the mother of the bride.
While the groom's family held up the chuppah (the traditional Jewish wedding canopy) in Vermont, Davina's family watched from an arm's length away, on the other side of the row of flower pots, in Quebec. Extended family and friends watched on a live stream from around the world, including a large contingent of Davina's extended family watching on a big screen in Ottawa.
Following the traditional breaking of the glass to end the wedding ceremony, the event continued with merriment, music and dancing in the streets on both sides of the line. A post-wedding picnic featured separate menus on either side, adhering to the strict rule forbidding touching or reaching across the boundary.
Keeping an eye on proceedings, border officials were keen to learn of key aspects of a traditional Jewish wedding ceremony, and the RCMP officer on duty wished the couple congratulations on their big day at this unique location.
"All that really matters is that we have each other and our families to support us," said David.
Davina said "if this is any indication of how we can overcome unexpected hurdles thrown at us, then I believe we're headed for a long, successful marriage."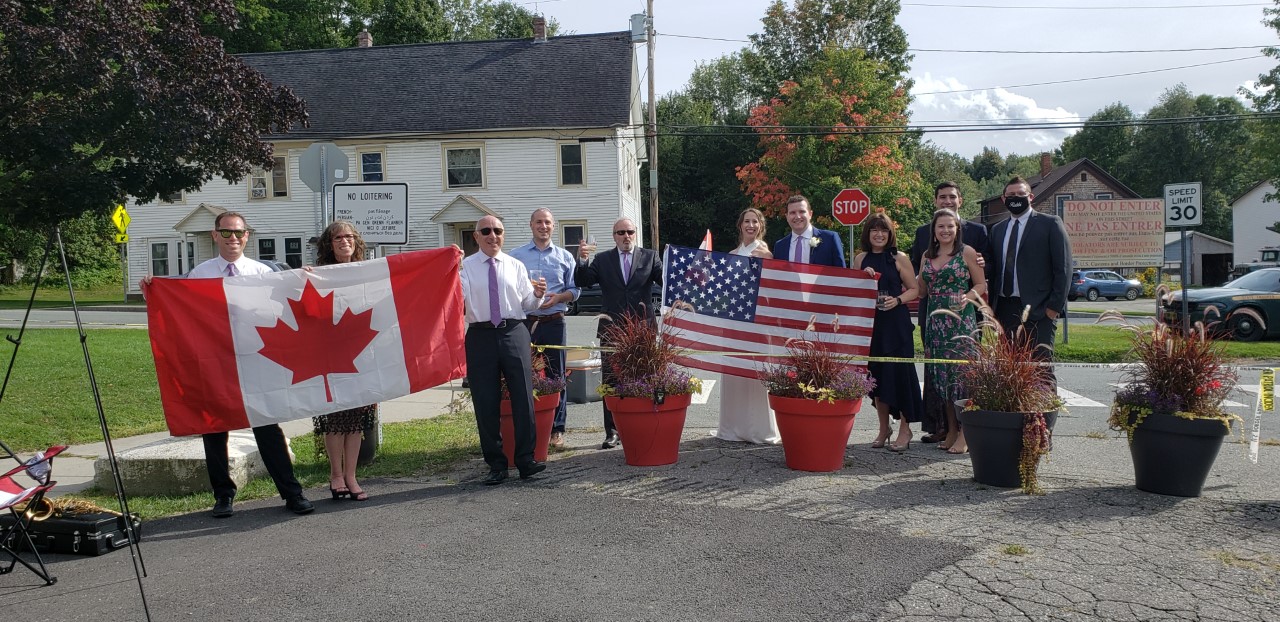 Photo 1: Parents of the bride, Paul and Sharon Finn of Ottawa, look on from Stanstead, QC as Davina Finn marries David Hecht in Derby Line, VT, September 6, 2020. (Click on this image to see full size)
Photo 2: The Finn family of Ottawa are on the Canadian side of the border while the bride and groom, Davina Finn and David Hecht, and the Hecht family of Maryland, are on the U.S. side.
Photo 3: An international toast on the occasion of the wedding of Davina Finn and David Hecht.