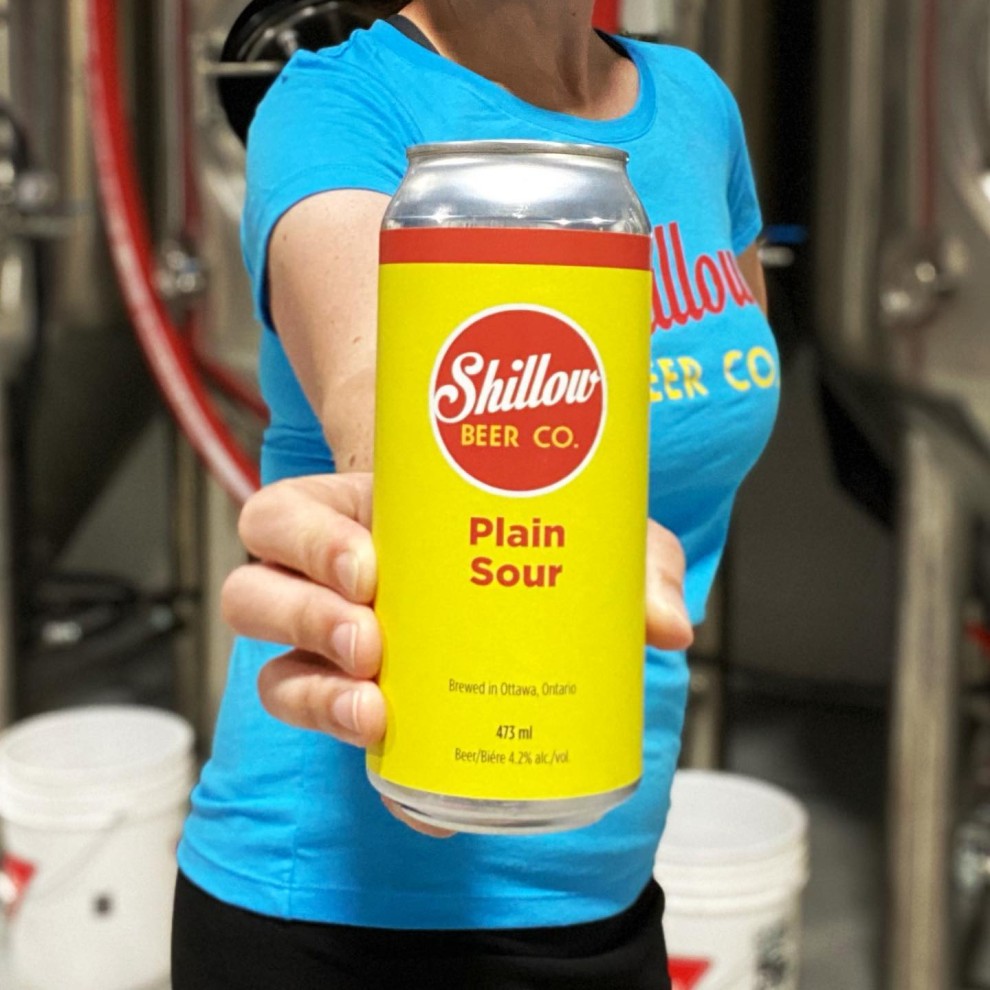 It's almost a decade in the making, but Shillow Beer Co. — operated by Ben and Jamie Shillow — is up and running in Ottawa, complete with its Kashruth Council of Canada (COR) and Ottawa Vaad Hakashrut (OVH) designations.
Isn't all beer kosher, you might ask? Jamie Shillow says that's simply the "short" answer.
"Unflavoured beer should and could be kosher, but that's not always the case," he said. "We have OVH and COR, but there's also COC who has a very exhaustive drink list, categorized into kosher, not kosher and not recommended. It's the 'not recommended' category that's confusing."
OVH, which is run by the Jewish Federation of Ottawa and lead by Rabbi Levy Teitlebaum, works hard with local and Canada-wide companies that wish to market their food products as kosher.
Not recommended by COC doesn't mean it's not kosher — it means there's just no way to know for sure. Smaller, craft brewers who don't sell in the LCBO aren't required to disclose their full ingredient lists.
"When we make a sour beer, we do that in a very specific way. Some breweries do that by adding yogurt — dairy that may not be kosher," explained Shillow. "Larger breweries you may have less to worry about because they have a consistency of product, but it's the breweries with a wide variety of craft or experimental flavours."
Shillow likens it to people who chose to eat vegan or people who have allergies.
"Just like some people want to know that what we're consuming is vegan, people want to know that what they're consuming is kosher," he said. "It's the job of the kosher consumer to do their due diligence — think about it like a peanut allergy. What if you don't know what's in something? You should ask."
The original intent was just to make beer — the Shillows met in the restaurant industry working in Toronto.
"We developed a passion for craft beer. I went into the wine world, and [Jamie] went into the beer world. I decided we should pick up home-brewing, but I was terrible at it … Jamie on the other hand — a few DIY projects and she had a veritable makeshift brewery in our house and we're putting out actual tasty beers," said Shillow. "She was still studying to be a brewmaster when we started Shillow Beer Co."
That was back in 2014, when the pair were still living in Toronto.
"Housing was becoming prohibitive and challenging in Toronto," said Shillow. "Our family was growing and we couldn't figure out a way to make it work properly in the GTA. We found out about the small but vibrant Jewish community here in Ottawa, so we came to have a look."
Finding a welcoming environment — in both the Jewish community and support for small businesses — they made the move with their now three children under the age of six.
"We saw genuine grassroots support for small business that we didn't see elsewhere," said Shillow. "A lot of our deliveries are to local businesses."
And so, they make beer — kosher beer of course — but it's still just beer.
"We're here to sell beer," said Shillow. "People love the beer. Some people love the fact that it's kosher, some people don't care, some people don't notice. They're just into this husband-and-wife team who've built something from the ground up, who have chosen to be here in Ottawa. We try to create a safe place for everyone."
As Shillow puts it, they just want to make delicious things to share with people. He recommends picking up the ESB, his current personal favourite, which is described online as "a malt-forward British ale with earthy and fruity notes," but this writer's eyes are drawn to the Mango Sour for its "tart, refreshing" mango flavour.
See the whole selection at shillowbeer.com or visit them in store.
For more information on OVH products and Ottawa kosher resources, visit https://ovhkosher.ca/