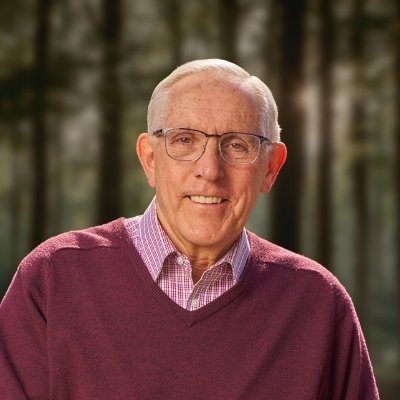 The Jewish Federation of Ottawa hosted small discussion panels with three mayoral candidates to understand their perspectives on issues important to the Jewish community, such as support for the Ottawa Kosher Food Bank and Tamir, and other matters like policing and combatting antisemitism. 
Bob Chiarelli, who previously served as Ottawa's mayor from 2001 to 2006, is committed to "moving Ottawa forward," with his experience leading the way. Chiarelli has held four positions in the provincial cabinet including Minister of Public Infrastructure and Renewal. 
"I'm a citizen like every other citizen. I've seen significant issues in the city moving in the wrong direction," said Chiarelli about why he's running for mayor again. "I decided I might be helpful in turning that around. There's a lot that's wrong and needs to be fixed."
Chiarelli asked the Jewish community to lead the way when it came to tackling concerns faced by its members, including addressing the ongoing hatred of Jews and antisemitic attacks. 
"We will do whatever is possible for us to do," said Chiarelli, adding that the council would need to first define what is possible to do. "I would very much appreciate you (the community) letting me know what you want us to do."
Chiarelli acknowledged issues of hate have been around for years.
"It seems like no advancements have been made and that's discouraging."
When asked, Chiarelli also committed to anti-racism training for police officers and city officials, as well as continued funding for the Ottawa Police Services Hate and Bias Crime Unit. 
"I would make it happen," he said, adding that he also supported off-duty police officers protecting synagogues and other Jewish gathering places on holidays. 
Chiarelli wondered why the city hadn't already accepted the International Holocaust Remembrance Alliance (IHRA) definition of antisemitism and said he would begin conversations about adopting it. 
On other important issues, like not allowing groups linked to terror organizations space on city property, he said he would work with council to ensure such a motion was passed. 
Chiarelli also committed to working with the Jewish community to support building Tamir's Integrated Living Centre (ILC). 
"I would certainly move this forward," he said.
When asked about funding for the Ottawa Kosher Food Bank and the Kosher Meals on Wheels program, Chiarelli said he had an "open door policy." 
"Who could I bring to the table to make it happen?" he asked. "It's for a good cause. There's no reason why it shouldn't happen."