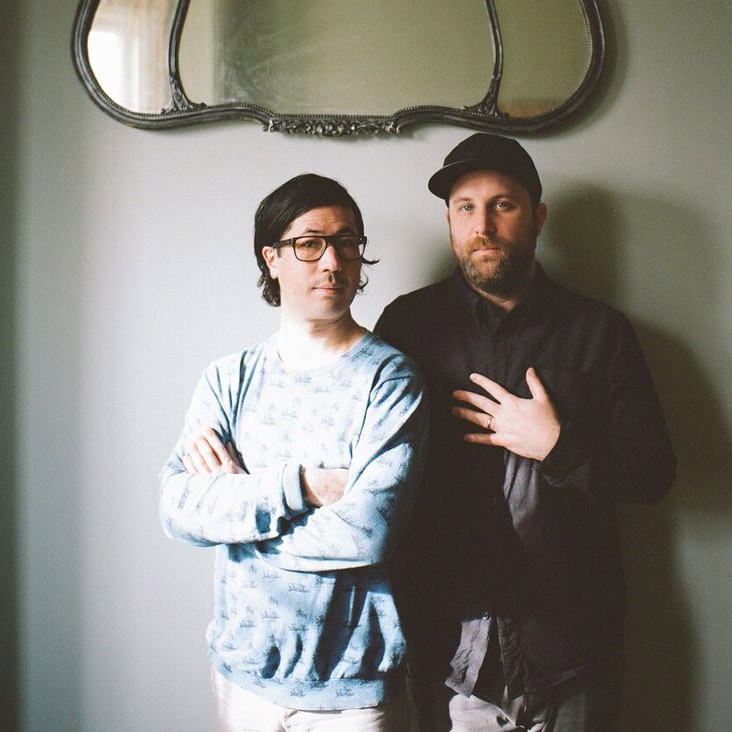 Imagine walking into a room and suddenly, you've joined a choir.
That's how it works with Choir! Choir! Choir!, a weekly drop in event that began in Toronto and has since spread to special events across the globe — from Radio City Music Hall to right here in Ottawa.
Nobu Adilman and Daveed Goldman, co-directors of Choir! Choir! Choir!, never had a plan to turn their one-time drop-in session into a phenomenon — but that's what happened.
"At its purest form, it's Nobu and I going into a room with other people and getting them to sing, just getting people to open up and connect with the people around them. It's as simple as that," said Goldman. "Sometimes we record it, but sometimes we just savour the moment."
Adilman said it was just a friendly hangout, that first time back in 2011.
"We just started out by hanging out with some friends, inviting them to an office space, in the middle of a terrible snowstorm … at the end of it, it's become this whole thing."
Now, it's equal parts singing and community building — which is why it's a great mid-Campaign event for the Ottawa Jewish community to check out next month, Raise your voice for commUNITY is a virtual sing-along, taking place on Oct. 27 at 7:30 pm. You don't have to be an amazing singer to join in either.
"It's kind of for everybody. Everyone gets to relive their fantasy of being a pop star," said Adilman.
Goldman adds that it's really for anyone willing to be vulnerable in front of other people.
"Anyone willing to take that step is putting themselves out there," he said. "It's for people who want that kind of feeling."
They do, of course, want it to sound good — but that comes in a lot of different ways.
"I don't know if I'd rather have someone with a good voice and no rhythm or someone with a good sense of rhythm and not the greatest voice," mused Adilman.
Goldman called it a "blend" of voices.
"We want people to just let it all out — but be aware that they're part of a group. Sometimes we do songs that sound really good, and sometimes they don't sound great, but they feel right," he explained. "Everyone in the room knows ... you're in it with everyone
else and the right energy. The sound sometimes becomes secondary. It's about creating a vibe."
After running twice a week in Toronto for eight years, Choir! Choir! Choir! landed in the virtual realm during the COVID-19 pandemic.
"Things have changed, but at the heart of it it's still the same thing: people connecting in the best way we can," said Adilman.
After becoming a bigger-than-Toronto event, they've taken Choir! Choir! Choir! to all kinds of places — Ottawa, Kitchener, Waterloo, Hamilton, Chicago, New York.
"One of the most bizarre places … we've been down to Brazil twice and we were on this talk show … it was so weird," laughed Adilman. "One time we performed on top of a gingerbread house in a mall in Sao Paulo. It was pretty unexpected and pretty amazing."
But one of their favourite places to perform is the National Arts Centre, where they return on March 12, 2022.
"The first show we did there, it didn't quite sell out and then the next one sold out," said Goldman. "I felt like I was on top of the world on stage there. It's a really good fit for us."
They've done ABBA nights, '80s shows, epic anthem evenings — always respecting the natural ebb and flow of songs in and out of popularity. For their Oct. 27 event, they've put together a Jewish songbook and are narrowing down the list to their final top 10 to sing. There are about 16 songs on the shortlist so far, including Leonard Cohen's Hallelujah and the Ramones' Blitzkrieg Bop.
The event is being co-chaired by Sabina Wasserlauf and John Kershman as part of Federation's Annual Campaign efforts.
"When Campaign co-chairs Karen and Josh contacted us to do it, how could we say no?" said Wasserlauf. "What Choir! Choir! Choir! Generate is great fun. They get everyone singing together and feeling connected — exactly what we all need!"
Wasserlau's favourite song to hum along to "Lovely Day" by Bill Withers, where Kershman's is "Leila" by Eric Clapton.
What's your favourite song? Maybe you'll be able to sing to it as part of Choir! Choir! Choir! Visit here to register for this virtual sing-along.