Music: Fearless songs and klezmer music from Broadway
By Michael Regenstreif, Editor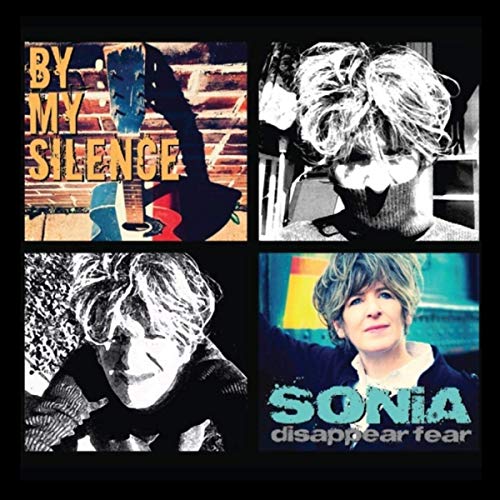 SONiA disappear fear
By My Silence
Disappear Records
www.soniadisappearfear.com
Sisters Sonia Rutstein and Cindy Frank founded disappear fear as a folk rock band whose material included a focus on social justice issues. Now working as a solo artist, Rutstein tours and records as SONiA disappear fear.
By My Silence, Rutstein's latest album, was inspired by the growing waves of anti-Semitism that she has observed and encountered in recent years.
Perhaps the most powerful of Rutstein's original songs on the album is "Wandering Jew," a joyous, anthemic song in which she asserts her Jewish identity, recalls that her own ancestors were refugees and finds common cause with contemporary refugees. Another is "A Voice for Nudem Durak," a song of solidarity, sung in both Kurdish and English, with a Sunni Muslim woman who was sentenced to 19.5 years in prison because she sang publicly in Kurdish in Turkey.
A couple of songs mark Jewish holidays. She wrote "Light in You" for a young neighbour disappointed that there were no Chanukah songs included in his school's holiday concert while "Ahavnu (We Have Loved)" is her setting of Rabbi Abraham Isaac Kook's words for a Yom Kippur prayer.
She also includes compelling versions of "By My Silence," a song by Nick Annis and Ellen Bukstel based on the famous Holocaust-era poem by Reverend Martin Niemoller, and Leonard Cohen's "Hallelujah."
Also of note are her versions of Israeli folksongs "Elel Chamda Libi" and "Oseh Shalom," sung in Hebrew, as is a stunningly beautiful version of "Hatikvah," sung as a prayer-like meditation that reflects on the feelings of hope at the heart of the Israeli national anthem.
And in "Who I Am (say amen)," Rutstein, a lesbian, seems to be in dialogues with her mother and with God about her sexuality. "Mom, is it OK if I am who I am," she asks at the end of the first verse. She puts the question to God in the second verse along with a plea for God to say it's OK. It is OK she concludes at the end of the song and says "Amen."
Rutstein and I chatted when we were both at a folk music conference in Montreal in February.  She told me that when she finished making this album on Friday, October 26, 2018, she then turned off her TV and all electronic devices for Shabbat. The next night, when she turned on the news, she learned of the massacre of 11 Jewish worshippers at Tree of Life Synagogue in Pittsburgh.
As the songs on By My Silence show, SONiA disappear fear is a convincing and truly fearless artist.
Indecent: Original Broadway Cast Recording
Original Score by Lisa Gutkin and Aaron Halva
Yellow Sound Label
www.yellowsoundlabel.com
Paula Vogel's play, "Indecent," which had a Tony Award-winning run on Broadway in 2017, tells the story of Yiddish playwright Sholem Asch's controversial – especially for the times – play, "The God of Vengeance," which was produced successfully in both Europe and New York, where it played for several years on the Lower East Side. In 1923, an English-language version opened and closed in one night in New York when the entire cast was arrested on obscenity charges.
Central to the Broadway production of "Indecent" is the musical score created by violinist Lisa Gutkin, well known in klezmer music circles as a member of the Klezmatics, and accordionist-pianist Aaron Halva. The pair were joined onstage by clarinetist Matt Darriau, also of the Klezmatics. While a few of the pieces in the score, including "Ale Brider" and "Bei Mir Bistu Shein," are familiar, most of the numbers were composed by Gutkin and Halva specifically for the show.
You don't really have to know the plot of the play to appreciate this music. Whether instrumentals featuring the band or songs with vocals by the production's actors, the music will appeal to anyone who loves traditional klezmer or Yiddish theatre music.
Michael Regenstreif's music blog, Folk Roots/Folk Branches, is at https://frfb.blogspot.com/.