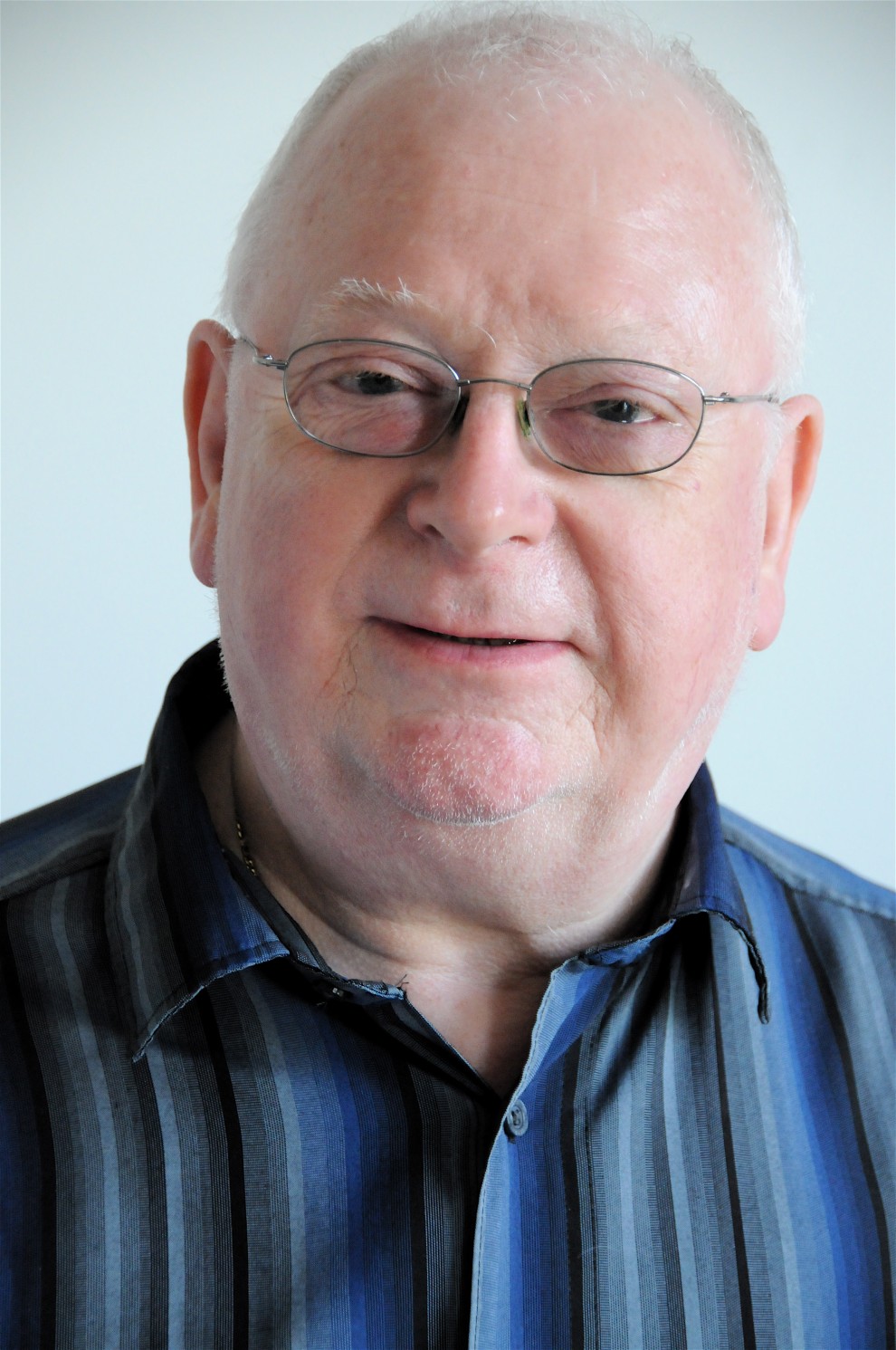 'Echoes of the Soul' concert at KBI to feature works by Julian Dawes
Acclaimed British composer was inspired by his Jewish journey
By Michael Regenstreif, Editor
In 2013, Cantor Jason Green moved to England to become cantor at the New London Synagogue. Located on Abbey Road about a five-minute walk from one of the world's most iconic crosswalks, the congregation's musical consultant and former president was Julian Dawes, a prominent British composer.
According to Cantor Green, who joined Kehillat Beth Israel (KBI) here in Ottawa a year ago, Dawes quickly "became my composer, my accompanist, my mentor, my guardian, and my dear friend."
Before leaving London, Cantor Green participated in the recording of Echoes of the Soul, a CD of Dawes' compositions on Jewish themes, and is using the opportunity of a visit by Dawes to Canada, to present an "Echoes of the Soul" concert at KBI on Tuesday, June 18, 7 pm.
Joining Dawes and Cantor Green will be Kol Beit Yisrael (the KBI choir), pianist Roland Graham, cellist Gabriela Ruiz, and the Ottawa Regional Youth Choir under the direction of Jamie Loback.
Dawes, born in 1942, began composing as a teenager and is particularly well known in Europe for his theatre music, including widely performed scores for such plays as Bertolt Brecht's "Caucasian Chalk Circle."
Reached in London earlier this month, Dawes explained that his Jewish-themed compositions were an outcome of his Jewish journey.
"I wasn't born Jewish," Dawes said, "I was brought up in the Christian church. Because I had a talent for music, I was in two cathedral choirs from about age eight to 13… and that exposed me to the great legacy of English choral cathedral music."
Dawes said he rejected Christianity when he was about 21. "I didn't believe that Jesus was God incarnate and I didn't believe in the resurrection."
After about 20 years without a specific religious affiliation, Dawes met his wife, who was Jewish.
"She persuaded me to go to a Kol Nidre service and I immediately fell into exactly where I wanted to be… I suddenly found the things I could believe in without the things I couldn't believe in," he said.
Dawes converted to Judaism under the tutelage of Rabbi Louis Jacobs, the founder of Masorti (Conservative) movement in the United Kingdom. And although he wasn't born Jewish, Dawes said he believes he's always been Jewish.
"I became very deeply involved in Judaism, in the synagogue, and for the last 25 years I've been writing a lot of music on Jewish themes," he said.
Dawes' Jewish-themed compositions include some liturgical music, but most are intended for the concert hall. These works include an oratorio, "The Death of Moses," and a musical setting of "The Book of Ruth."
His "Pesach Cantata," was written specifically for Cantor Green and his son, Zev, to sing. "The libretto is the story of a grandfather telling the story of Passover to his grandchild. It brings in a number of characters from the Haggadah," Dawes explained.
"I've also written a lot of song-cycles on Jewish themes – including two on the Holocaust, one of which, 'Songs of Ashes,' has been broadcast in Israel on three different Yom HaShoahs. The other is 'I Never Saw Another Butterfly,' settings of poems written by children in Theresienstadt, none of whom survived."
The concert at KBI will feature Jewish-themed music written by Dawes in recent years featured on the Echoes of the Soul CD, including some liturgical music, some song cycles and some instrumental music – all to be introduced by the composer – featuring various combinations of the participating artists.
The CD and concert "represents the different areas of Jewish music I've been involved in," said Dawes.
Dawes said he is excited to work with Cantor Green again – this time in Ottawa.
"There are not many cantors who can make that good crossing between cantorial activity and classical concert activity – and Jason was able to do that very successfully. So he became very important to me in terms of the things I was writing," he said. "I wrote some things that I might not have written had he not been there."
Dawes' music, said Cantor Green, "is inspired by Julian's Jewish journey and is deliciously rich and varied and gloriously unique in its musical character. I want to show that off on this side of the pond."
Cantor Jason Green of Kehillat Beth Israel describes Julian Dawes as "my composer, my accompanist, my mentor, my guardian, and my dear friend."  
General admission tickets are $20 (students $15) in advance or $25 (students $20) at the door. Tickets for reserved seats with reception to follow are $100. For more information, contact Cantor Green at KBI at 613-728-3501. Visit www.kehillatbethisrael.com/echoes-concert to order tickets.