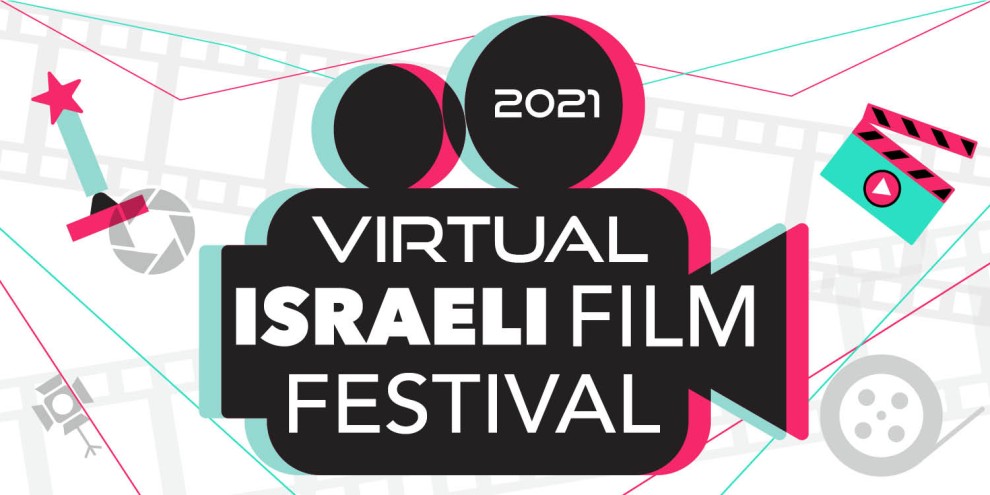 by Pam Rosenberg
Just when you've finished watching everything there is to see on Netflix comes a whole month of award-winning films, all available to stream for free.
The Israeli Film Festival, now in its 18th year (second virtual edition), features award-winning Israeli movies delivered straight to your personal screening device. The festival runs from June 17 - 30 and film buffs have 48 hours to screen each movie. Simple, step-by-step instructions will be available at JCCOttawa.com prior to each film debut.
"The Israeli Film Festival has become an important international cinematic event," says Vered Israel Program Manager, and IFF organizer, Ella Dagan. "The event attracts not just Jewish and Israeli viewers, but many members of the Canadian non-Jewish community. In addition to the films, in past festivals we have had lectures and receptions and welcomed foreign ambassadors, politicians and other dignitaries."
The festival kicks off with Forgiveness from the producers of Maktoub, which was a hit at last year's IFF. A comedy set in the south of Israel near the Gaza border, the film focuses on longtime pals Shaul and Nissan who attempt to rob a postal bank. The mismanaged job results in Shaul being sent to prison. Years later, upon his release, Shaul is not happy to be greeted by the newly religious Nissan seeking his forgiveness.
Next up, available to stream on June 20 and 21 is Asia, a drama about the relationship between a mother and daughter featuring Israeli international superstar Shira Haas (Unorthodox, Shtisel). The film premiered online at the 2020 Tribeca Film Festival, where Haas won Best Actress. The film was also recognized for Best Cinematography (Daniella Nowitz) and took home the Nora Ephron Prize (Ruthy Pribar),
Asia won Best Picture, was nominated in 12 categories, and won eight awards at the 30th Israeli Academy Awards (Ophir Awards). The film was submitted as the Israeli entry for the Best International Feature Film at the 93rd Academy Awards.
On June 24-25 watch Peace & War, a documentary produced in commemoration of the 40th anniversary of the peace treaty between Israel and Egypt. The film presents a portrait of Israel's sixth prime minister, Menachem Begin who led the country for six years, and includes never before seen, rare archival footage, as well as more current interviews with key figures during Begin's time in office.
Kiss Me Kosher, (June 27-28) dubbed a "screwball romantic comedy," is the story of two families from wildly different cultural backgrounds who are planning a same-sex wedding for Shira and Maria, a German who uprooted her life and moved to Tel Aviv. Berta (Rivka Michaeli), Shira's grandmother, disapproves of any marriage between
Germans and Jews and attempts to break up the happy couple while falling for a Palestinian man.
Closing off the month-long festival on June 29-30 is Here We Are, a drama about a father, Aharon who has devoted his life to raising his autistic son Uri and the difficult decision he must make regarding moving Uri to a specialized home.
"The IFF is well known for its high standards. Films are chosen based on excellent cinematography and include diversity, pluralistic views, coexistence and the importance of peace," says Ella. "All the films are Ottawa premiers."
The Israeli Film Festival is a partnership between the Vered Israel Cultural & Educational Program, The Embassy of Israel in Canada, The Jewish Federation of Ottawa and The Canada-Israel Cultural Foundation.
Find more information on the Israeli Film Festival here https://www.jccottawa.com/2021-viff or contact Ella at edagan@jccottawa.com.
Pam Rosenberg is the Marketing & Communications director for the Soloway JCC