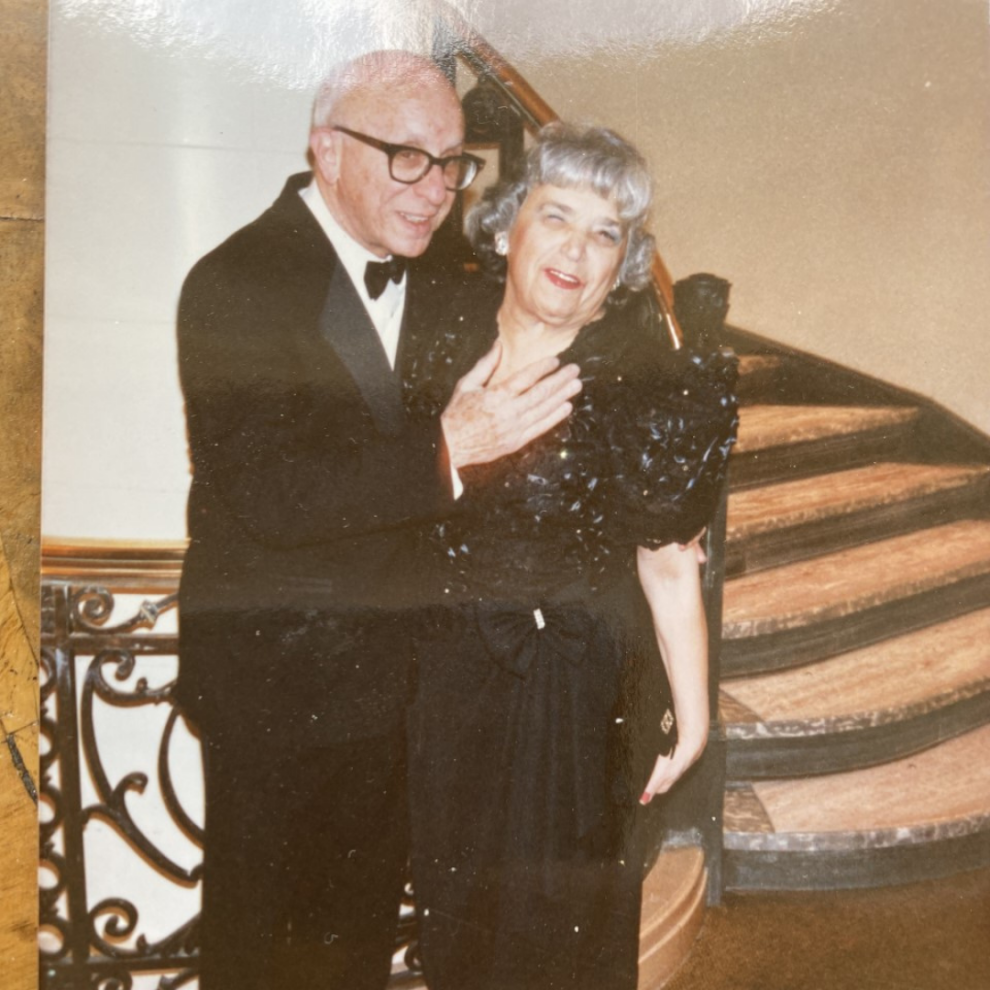 By Risa Plotnick
Tamir Foundation is thrilled to announce that the M.B. Lewis Charitable Foundation, a Washington DC based family philanthropy, has presented Tamir with a generous gift of $100,000 US. The gift is made in loving memory of Bessie C. and Phillip Lewis. Bessie Lewis (nee Cardash) grew up in Ottawa and had a lifelong attachment to our Jewish community.
Lily Penso, Tamir founder, offers the following background: "As a proud senior member of the Cardash family, it is my pleasure to explain the Cardash connection to Ottawa on the occasion of the generous donation made through the M.B. Lewis Charitable Foundation in loving memory of my dear cousins the late Bess Cardash Lewis and her husband Philip Lewis.
Bess and her family moved to Canada when she was a young child. Her work took her to Washington, DC, and despite the distance between Ottawa and Washington, Bess always maintained a strong connection with her family in Canada. She visited often for family simchas and special occasions. She instilled the value of these special family occasions and the importance of family bonds in her sons, who also learned the importance of giving tzedakah at a very early age.
The Lewis family generosity toward Tamir has been evident from the very beginning. When their Aunt Lillian Cardash, who was an artist, passed away several years ago, a generous donation was made in her memory towards the establishment of an art room. Coming full circle to today's most generous donation which will help Tamir for years to come."
The gift will last for 10 years and will allow new innovative projects to develop. In particular, the grant will support children with special needs and their families impacted by the ongoing COVID-19 pandemic. Programming with include support groups, facilitated by professionals. These groups will offer a supportive environment and will enable parents to share their struggles and triumphs, and learn valuable tips on pandemic parenting. Siblings will have access to their own support network as they too need this opportunity. And, finally, children with special needs, will receive therapeutic support and recreation, all with COVID safety protocols in place.
A recognition event is planned for May 2nd at 11 am and the Ottawa Jewish community is invited. Email Francesca Davila at fdavila@tamir.ca for the Zoom link.
We look forward a wonderful partnership with the M.B. Lewis Charitable Foundation for many years to come.
 - Risa Plotnick is the Executive Director of Tamir